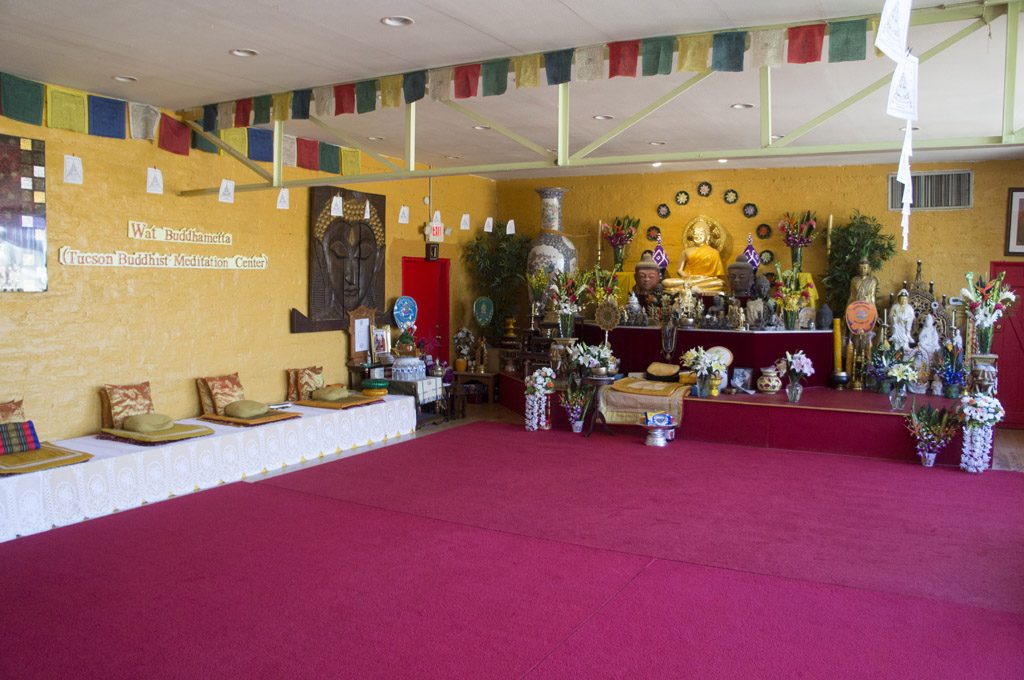 Welcome To Wat Buddhametta
Wat Buddhametta is a Buddhist monastery, temple and meditation center. It provides a place of residence for the Buddhist monastic(s), a place of worship for Buddhists, a meeting place for laypeople, and facilities for the observance of Buddhist religious practices according to the Theravada tradition. Members, students, and individuals interested in Buddhist religion and practice can join us for classes, ceremonies, meditation, and community services. Buddhist ceremonies include birth blessings, Thai Buddhist weddings, funeral services and memorial services. Hospital and hospice visits by the monks are also available upon request . We offer a 1 day long meditation retreat (monthly) that is designed for those wishing to deepen their experience in meditation and to develop insight into the workings of the mind.
About Us
Our Next Thai Food Buffet
No Published Future Event Found
June 27, 2018
5:45 pm to 8:30 pm
Wat Buddhametta

Our monthly full moon meditation begins at 6:00 p.m. with the Evening Chanting, which is a form of meditation, where everyone can participate or listen. Then we have a brief instruction on silent sitting followed by sitting for 15 minutes. Then we have a brief instruction on walking meditation followed by walking meditation for 15 minutes. A Dhamma talk by Ajahn Sarayut. The talk is designed to widen our understanding of meditation and the benefits of it. The evening continues outside with a can...
Cancellations
June 27, 2018
6:00 pm to 8:00 pm
Wat Buddhametta

Meet with the Monk to learn the history, traditions, philosophy, and practices of Theravada Buddhism. The primary teacher, Ajahn Sarayut, was born in ...

July 21, 2018
6:00 pm to 8:00 pm
Wat Buddhametta

Due to the heat of the summer months  and monsoon season of June and July we decided to cancel our Community Thai Food Buffet. I will keep you posted ...
Calendar