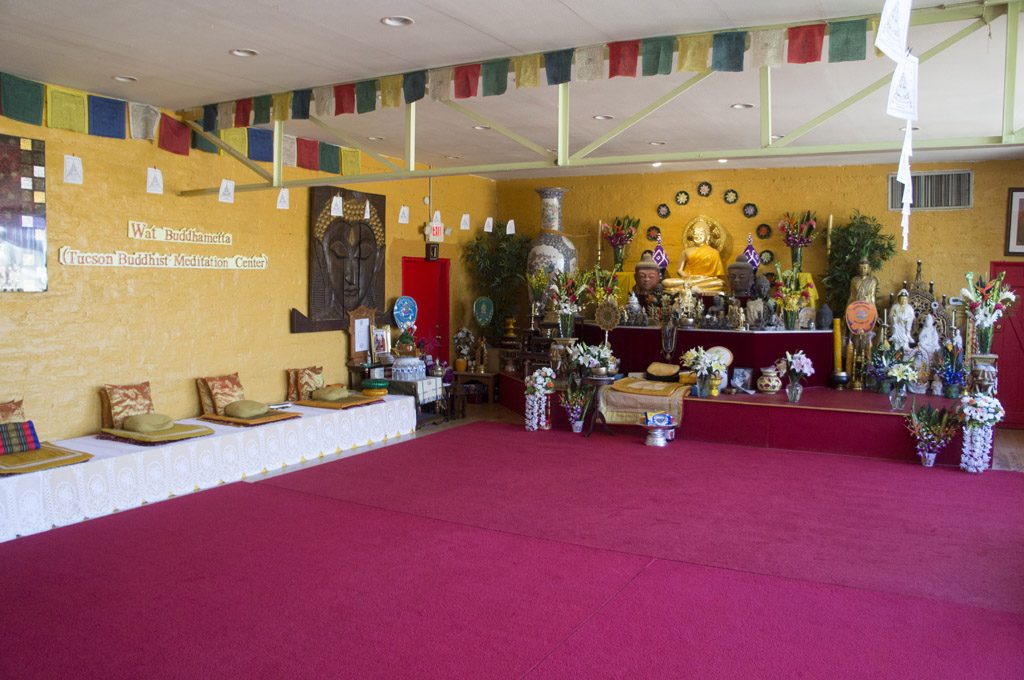 Welcome To Wat Buddhametta
Wat Buddhametta is a Buddhist monastery, temple and meditation center. It provides a place of residence for the Buddhist monastic(s), a place of worship for Buddhists, a meeting place for laypeople, and facilities for the observance of Buddhist religious practices according to the Theravada tradition. Members, students, and individuals interested in Buddhist religion and practice can join us for classes, ceremonies, meditation, and community services. Buddhist ceremonies include birth blessings, Thai Buddhist weddings, funeral services and memorial services. Hospital and hospice visits by the monks are also available upon request . We offer a 1 day long meditation retreat (monthly) that is designed for those wishing to deepen their experience in meditation and to develop insight into the workings of the mind.
About Us
Our Next Thai Food Buffet
No Published Future Event Found
May 26, 2019
9:45 am to 2:00 pm
Wat Buddhametta

You are invited to join us for Visakha Puja Ceremony (The Buddha's Birthday Celebration) Sunday, May 26, 2019 9:45 a.m.–2:00 p.m. Wat Buddhametta: Tucson Buddhist Meditation Center 1133 S. Swan Road, Tucson, AZ 85711 We will celebrate Visakha Puja Day to commemorate 2,642 years since the birth of Buddha, 2,607 years since his enlightenment and 2562 years since his passing away. Each of these occurred on the full moon day of the month of Visakha. This year the exact Visakha Puja Day fal...
Cancellations
No Published Future Event Found
Calendar