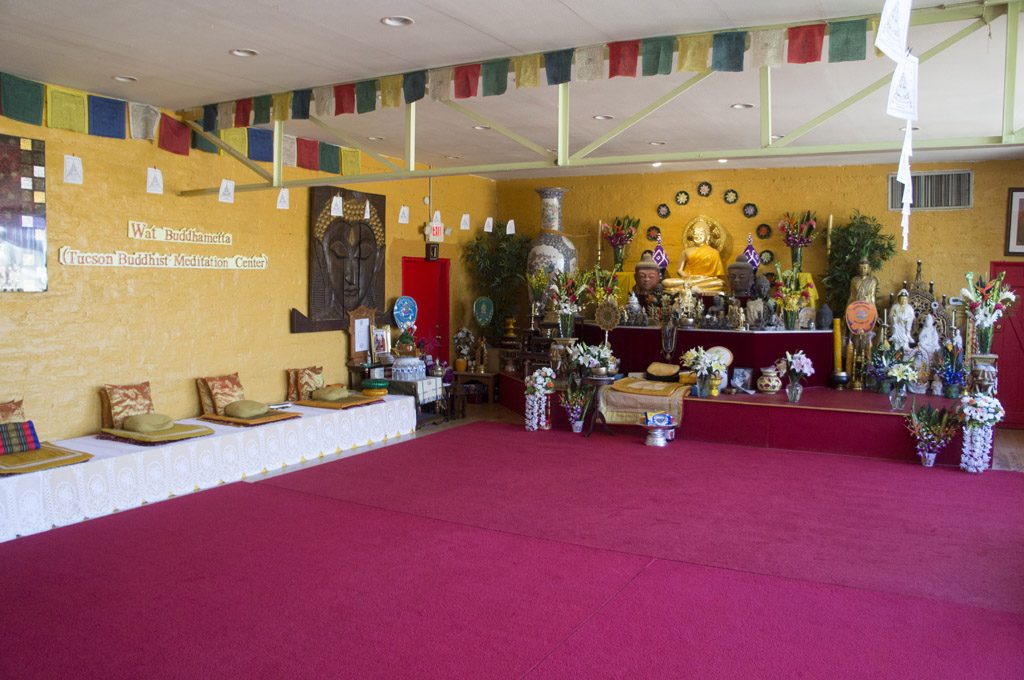 Welcome To Wat Buddhametta
Wat Buddhametta is a Buddhist monastery, temple and meditation center. It provides a place of residence for the Buddhist monastic(s), a place of worship for Buddhists, a meeting place for laypeople, and facilities for the observance of Buddhist religious practices according to the Theravada tradition. Members, students, and individuals interested in Buddhist religion and practice can join us for classes, ceremonies, meditation, and community services. Buddhist ceremonies include birth blessings, Thai Buddhist weddings, funeral services and memorial services. Hospital and hospice visits by the monks are also available upon request . We offer a 1 day long meditation retreat (monthly) that is designed for those wishing to deepen their experience in meditation and to develop insight into the workings of the mind.
About Us
Summer and no AC? HELP!

New A/C Unit Replacement Fundraiser

We are raising funds to cover the cost of a new A/C unit to replace the old air-conditioning unit on the center of the building of Wat Buddhametta which has literally died. This unit cools the Community Room and the Buddha Room. It is essential that we replace it with a new unit. The existing unit that we have is about over 20 years old; the technician suggested that more repairs would be a waste of money. The cost ...

Read More
Our Next Thai Food Buffet
No Published Future Event Found
No Published Future Event Found
Cancellations
December 21, 2019
12:00 am to 12:00 am
Wat Buddhametta

Due to the cold weather we decided to skip the Thai Community Thai Food Buffet in December 2019, January, and February 2020. The next buffet will be...
Calendar