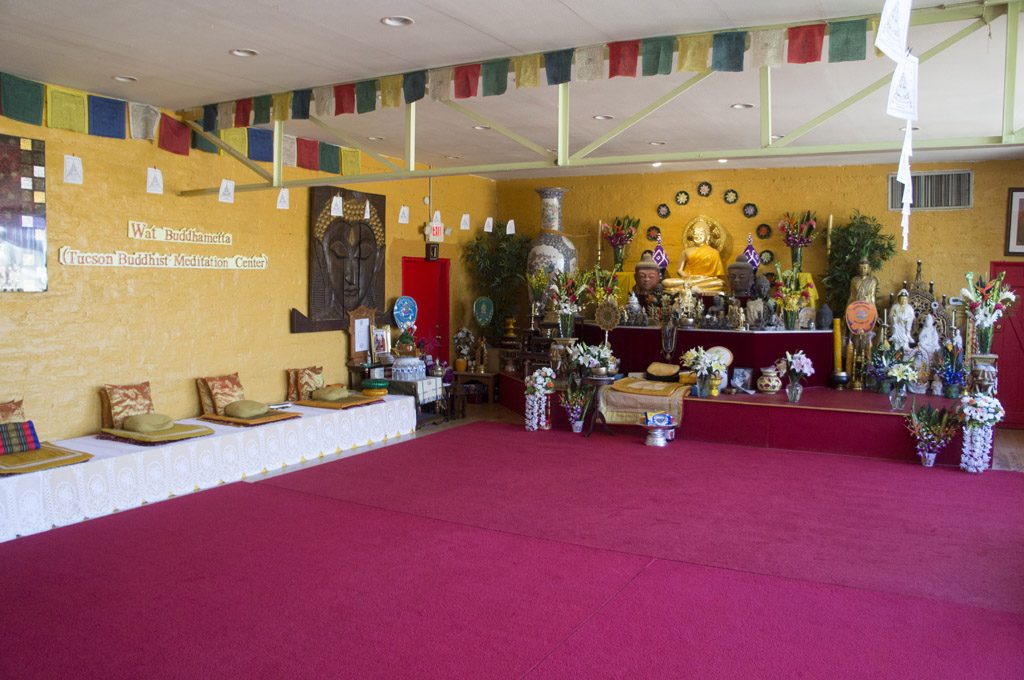 Welcome To Wat Buddhametta
Wat Buddhametta is a Buddhist monastery, temple and meditation center. It provides a place of residence for the Buddhist monastic(s), a place of worship for Buddhists, a meeting place for laypeople, and facilities for the observance of Buddhist religious practices according to the Theravada tradition. Members, students, and individuals interested in Buddhist religion and practice can join us for classes, ceremonies, meditation, and community services. Buddhist ceremonies include birth blessings, Thai Buddhist weddings, funeral services and memorial services. Hospital and hospice visits by the monks are also available upon request . We offer a 1 day long meditation retreat (monthly) that is designed for those wishing to deepen their experience in meditation and to develop insight into the workings of the mind.
About Us
We are working to raise the funds to cover the cost of roof maintenance. If you would like to contribute to this fund, you can help to donate toward buying the coating material for the roof. The coating material costs $20 per gallon or $100 for 5 gallon buckets. We need to use about 14 5-gallon buckets or 70 gallons total. You can donate in person at the Wat or you can donate online to our web site. You can contact the Abbot Ajahn Sarayut at 520-745-4624 (the office) or his direct number at 5...

Read More
Our Next Thai Food Buffet
No Published Future Event Found
June 17, 2019
6:00 pm to 8:00 pm
Wat Buddhametta

Our monthly full moon meditation begins at 6:00 p.m. with the Evening Chanting, which is a form of meditation, where everyone can participate or listen. Then we have a brief instruction on silent sitting followed by sitting for 15 minutes. Then we have a brief instruction on walking meditation followed by walking meditation for 15 minutes. A Dhamma talk by Ajahn Sarayut. The talk is designed to widen our understanding of meditation and the benefits of it. The evening continues outside with a can...

June 23, 2019
10:00 am to 2:15 pm
Wat Buddhametta

You are invited to join us: June Community Alms Offering & Offering Loving-kindness Fundraiser Campaign for Land and Building Funds At Wat Buddhametta: Tucson Buddhist Meditation Center 1133 S. Swan Rd., Tucson, AZ 85711  Sunday, June 23, 2019 10:00 a.m.–2:00 p.m.  All friends of Wat Buddhametta are invi...
Cancellations
No Published Future Event Found
Calendar