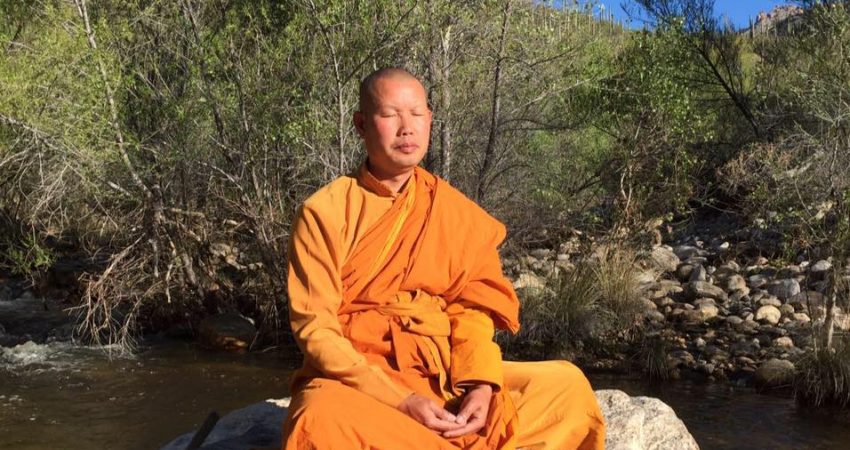 Saturday Afternoon Silent Meditation Retreat
August 31, 2019
2:00 pm to 7:00 pm
Wat Buddhametta
Saturday Afternoon Silent Meditation Retreat - August 31, 2019 - 2:00pm – 7:00pm
Wat Buddhametta: Tucson Buddhist Meditation Center
This silent retreat will start at 2:00 pm. If you have never attended a retreat before we strongly recommend you come 15-20 minutes before the retreat for a short orientation. The retreat is free of charge. Monetary as well as donations-in-kind are gratefully accepted although they are by no means required. If you would like to donate an item, you may ask what is currently needed. For a monetary donation by check, please make it payable to: "Wat Buddhametta" or "Tucson Buddhist Meditation Center."
2:00 PM. - Opening Sitting with 3 Bells & 3 Bows in Respect and Gratitude to the Buddha, the Dhamma, and the Sangha followed by a brief welcome message from Ajahn Sarayut Arnanta
2:00 PM Sitting
2:30 PM Walking
3:00 PM Sitting
3:30 PM Walking
4:00 PM Sitting
4:30 PM Tea/Coffee Break
5:00 PM Sitting
5:30 PM Walking
6:00 PM Sitting
6:30 PM Walking
6:50 PM Sitting
7:00 PM Closing Bell 3 Times & 3 Bows to the Buddha, Dhamma, and Sangha.
Meditators offer 3 bows to pay respect to the teacher: Ajahn/Abbot (upon leaving the practice and the Buddha Hall).
P.S. There is No Tea Break for this session.
NOTE:
*No smoking allowed during the retreat.
*Please dress modestly during meditation practice.
*Please read the Monastery Etiquette Handout if you have not done so before.
*3 bells at beginning and ending of the retreat.
*There is 1 bell at the beginning and ending of each session during the retreat.
*Turn off cell phone or turn on plane mode.
Thank you for your cooperation and may peace be with you.
Ajahn Sarayut Arnanta
Abbot, Wat Buddhametta